LEADING PROFESSIONAL CARPET CLEANERS IN PERTH.
Experienced carpet cleaning operator that provides exceptional, long lasting results.
Same day service can be arranged.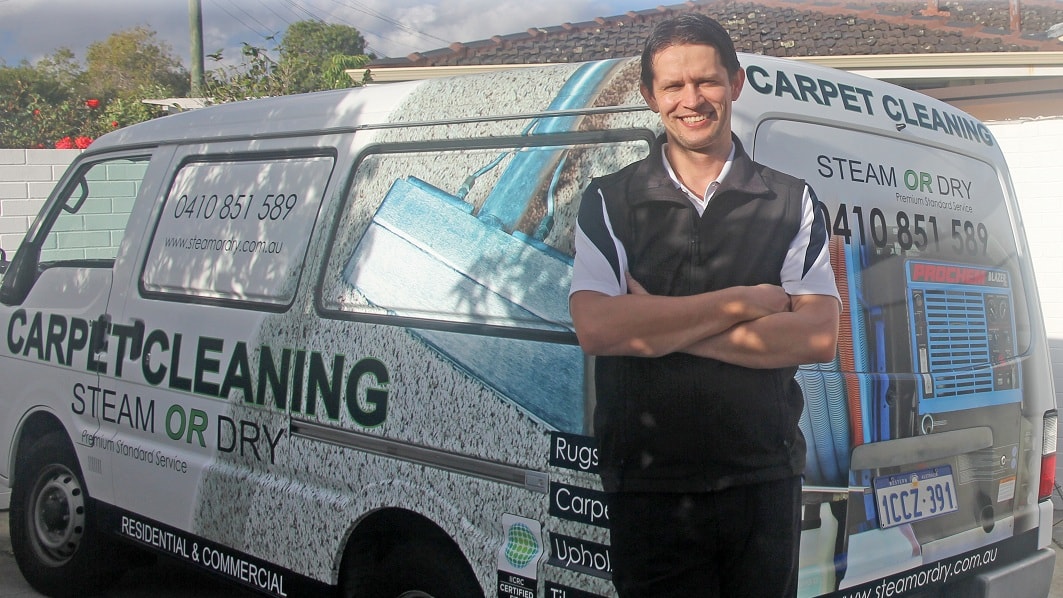 We are a professional and reliable carpet cleaning Perth team offering both, carpet steam cleaning as well as carpet dry cleaning. Specialists in office carpet cleaning and repair, residential carpet maintenance, stain removal, wool fibre care, odour control and much more.
Having been involved in the cleaning industry for more than a decade now, the Steam Or Dry team has a thorough understanding of what it will take to clean your particular carpet to the highest standard possible. Not only do we provide residential carpet cleaning, we are an organisation that provides comprehensive office carpet cleaning services through our independent business, Commercial Carpet Cleaning Perth.
You can rest assured that our services are of premium quality and we are considered to be one of WA's best in what we do. Our aim is simple. That is, to deliver quality workmanship at lowest possible price, with customers' requirements and satisfaction in mind. We are certainly not the cheapest Perth carpet cleaners but we most definitely deliver outstanding results.
Steam Or Dry is owned and operated by Zoran Vukas. An IICRC certified organization with qualified and trained cleaning experts. We hold numerous certificates relevant to our industry. All of our cleaning and restoration work is carried out in accordance with Australian standard AS/NZS 3733:2018 and Woolsafe recommendation.
If you live anywhere within the Perth metro area, call Zoran on 0410 851 589 and schedule your next professional carpet cleaning in Perth with confidence.
THE RIGHT CLEANING METHOD FOR YOUR CARPET.
We have the ability and knowledge how to effectively carry out numerous cleaning methods suitable to your needs and budget.
SPECIALISTS IN CARPET CARE & MAINTENANCE.
Cleaning. Problem solving. Advice.
EXAMPLES OF OUR WORK.
Having your carpets cleaned thoroughly in your home or office is important for a number of reasons. All of our work is carried out to the highest standard possible.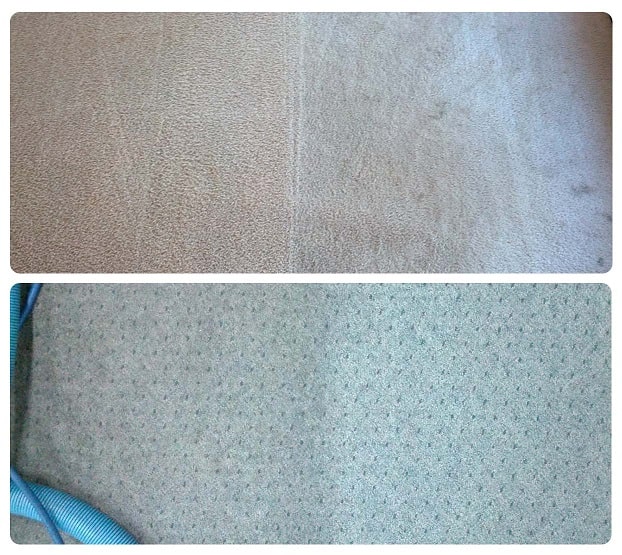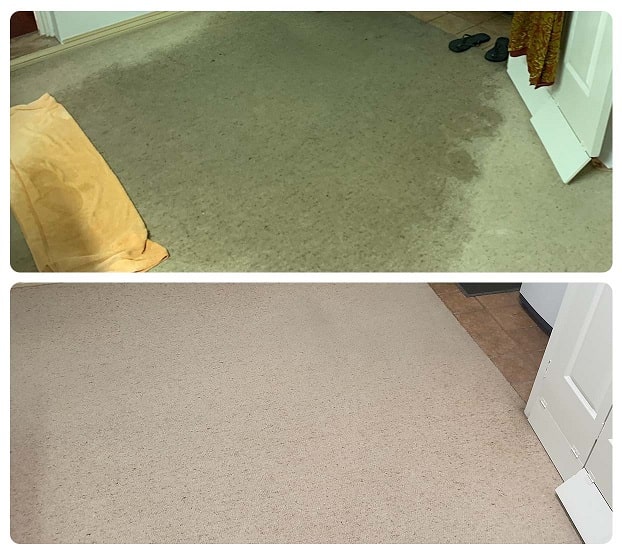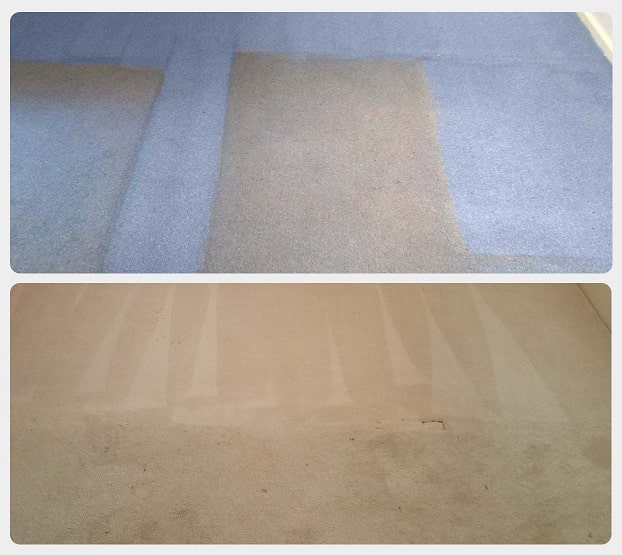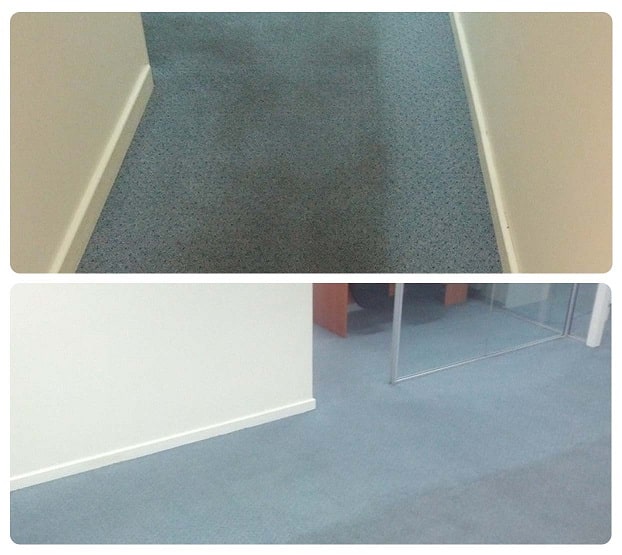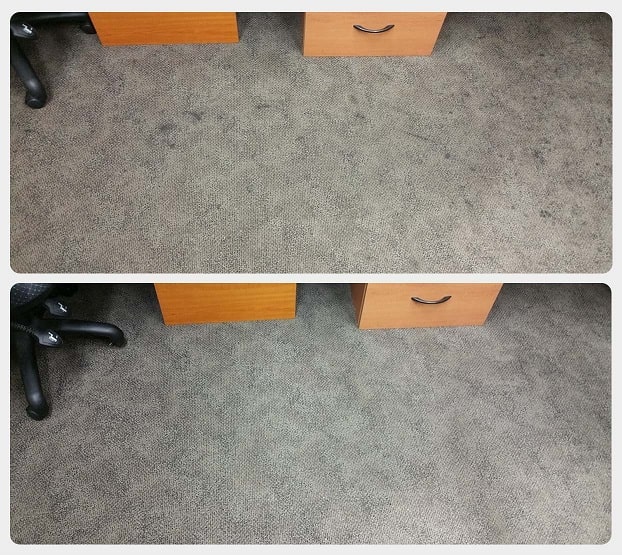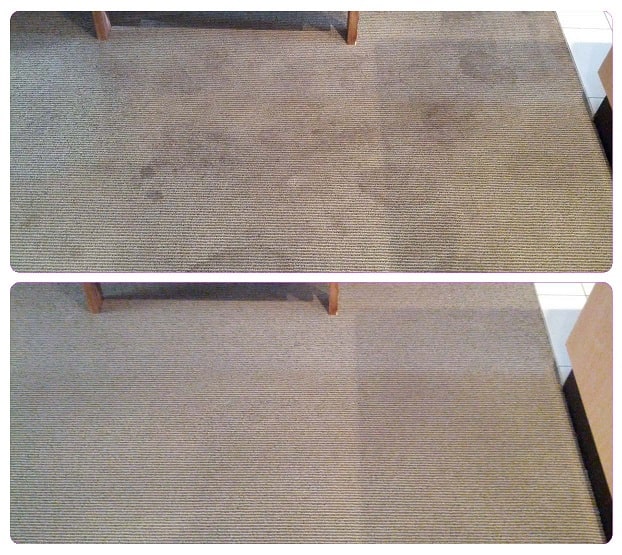 STEAM OR DRY DOES IT BETTER! OUR CLEANING PROCESS.
At Steam Or Dry we never allow room for guess work when it comes to carpet cleaning in Perth. Rest assured that our 7 step procedure is applied every time.
Before we commence with cleaning, we will provide you with all the necessary information and what it will cost to have your carpets cleaned the right way.
SOME THINGS TO CONSIDER BEFORE YOU BOOK A PERTH CARPET CLEANER.
Most people are not aware of the fact that general dirt trapped within carpet fibres can be abrasive. Over time trapped debris cuts and wears out fibre every time somebody walks on it. Generally speaking, the longer you wait to clean your carpets the more damage is potentially inflicted to it. Successful removal of stains also proves to be more challenging if maintenance is not carried out on a regular basis.
If you are seeking a quality service and if your intention is to extend the life of your floors, look no further. Consider a professional cleaning business with trained technicians who are knowledgeable and experienced in cleaning and maintaining various types of floors.
As you may be aware, there are many carpet cleaners in Perth. Here are three simple questions that you may want to ask your cleaner before you make a booking.
1. Has the cleaner of your choice undergone the IICRC carpet cleaning certification course?
2. Is the particular cleaner capable of applying more than one cleaning method?
3. Does the particular business hold current liability insurance?
If  'NO' applies to any of the above points, you may want to reconsider the particular cleaning business.
WHAT SETS US APART FROM OTHER CARPET CLEANING PROFESSIONALS IN PERTH.



IICRC Accredited Business

Leaders in our industry. Being educated and knowledgeable in what we do is an important aspect of our success. We are an IICRC trained and accredited business.

Woolsafe Specialist

Woolsafe trained carpet cleaning Perth experts. Having your carpets cleaned to Woolsafe standard will prolong the life of your carpet.

Multiple Cleaning Methods

We are prepared to apply numerous carpet cleaning methods that will suit your carpet.

Competitive Pricing

Always committed to providing our clients with the best service at competitive rates.

Local Business

A locally owned Perth carpet cleaning business. You will always deal directly with Zoran.

Safety First

A business that cares is every aspect. We carry out cleaning work with great care and diligence.  A lot of our time is dedicated to product research, we apply only the best and safest cleaning products and solutions available in our industry.

100% Satisfaction Guaranteed

A guaranteed unsurpassed customer service and we stand by our work.

Responsible Business

For your and our peace of mind, we maintain public and product liability insurance at all times.

Servicing All Areas

We service all suburbs of Perth, including Joodnalup, Midland and Fremantle.