PROFESSIONAL CARPET STAIN REMOVAL SERVICES FOR YOUR OFFICE OR HOME.
Carpet spots and stains come in different colours, shapes and sizes.
When it comes to carpet stain removal, we either deal with emergency issues or with attempts in removal of old spots and stains that have been on a carpet for some time.
Our team is thoroughly familiar with how to deal with all kinds of carpet spots and stains. Removal of stains from carpets in a standard procedure when it comes to professional residential carpet cleaning and commercial carpet cleaning.
Some spots and stains are unfortunately hard to remove completely. Where carpets marks are deemed impossible to remove due to their nature, (eg. bleach marks) carpet dyeing is necessary.
DO YOU HAVE CARPET STAINS THAT NEED TO BE REMOVED? ACT FAST AND CALL US NOW!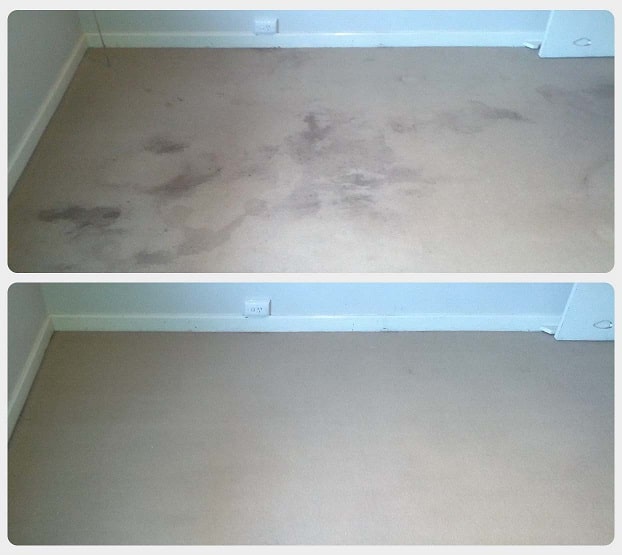 Our team is capable of applying a range of specialized spotting agents in such a manner that the chances of successful stain removal are much higher than what the majority of carpet cleaners are able to do.
In order to successfully treat general carpet stains it is important to correctly identify the stain and act on it as soon as possible.
Advanced carpet stain removal.
Some stains whether they are old or fairly fresh require advanced stain removal techniques. No matter what the stain may be, we are here to help. For all your carpet stain removal requirements, please contact us on 0410 851 589 today.
CARPET SPOTS AND STAINS THAT WE OFTEN DEAL WITH.