ENCAPSULATION CARPET CLEANING, A LOW MOISTURE CLEANING PROCESS.
Arguably the best alternative to professional steam cleaning is the low moisture treatment. The cleaning process is commonly referred to as 'Low Moisture Carpet Cleaning'. It is an extremely effective, pet safe and non-toxic cleaning method suitable for most carpets.
Our portable low moisture machine is quiet and simple to operate, it's round pad attached to the bottom of the machine massages your carpet in a rotary manner, the encapsulation solution is slowly released into the cleaning pad as necessary. The simple yet very effective cleaning process separates, encapsulates and crystallizes dirt and oils from carpet fibre. Low moisture carpet care is a fantastic way to eliminate those unwanted stains in rental apartments or homes.
Encapsulation low moisture carpet cleaning is suitable for commercial and domestic settings. Maintaining carpets can be a costly and time consuming commitment if not applied properly. It is strongly advised that an IICRC certified carpet cleaning business takes care of your carpets. Encapsulation carpet cleaning is an interim process that not only cleans carpets in an efficient manner, it keeps them cleaner for longer.
HOST CARPET DRY CLEANING SERVICE IN PERTH. SUITABLE FOR SENSITIVE CARPETS.
Unlike low moisture carpet cleaning or steam carpet cleaning, host dry carpet care does not require water during the cleaning process. HOST dry cleaning is recommended for carpets and rugs that are prone to browning.
HOST dry carpet cleaning procedure does not require any down time, your freshly cleaned carpet will be ready to use immediately after the cleaning process.
HOST carpet cleaning system requires a lot less time to set up as opposed to the widely accepted superior way of cleaning carpets, carpet steam cleaning. One of the major advantages when it comes to HOST carpet dry cleaning is that there is no waste water post the cleaning process. The product used in the cleaning process is completely harmless, soft and non-abrasive. A very close alternative to carpet dry cleaning is the encapsulation carpet cleaning method. Should you require more information on this topic, get in touch with us now.
WHAT IS ADVANCED CARPET CARPET CLEANING AND WHEN IS IT NECESSARY?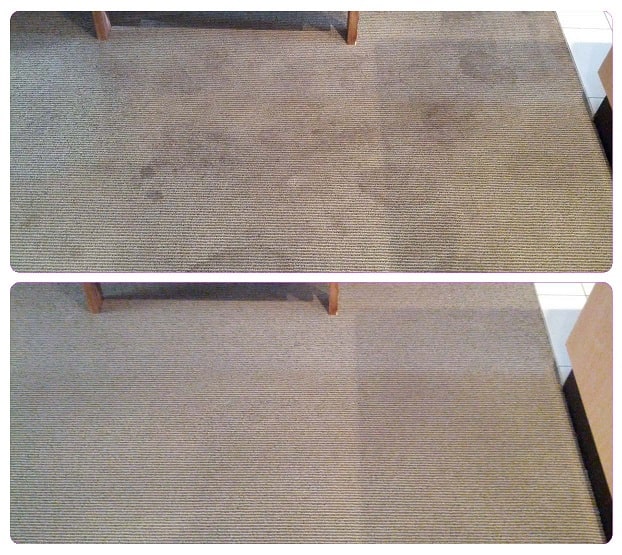 Our advanced 'Scrub & Steam Carpet Cleaning' process is the ideal cleaning application for heavily soiled carpet fibre and for carpets that are exposed to heavy foot traffic. A specialized cleaning procedure that is designed to revive neglected carpets. The cleaning process involves a combination of stain removal, rotary agitation as well as hot water extraction.
This particular carpet cleaning procedure is highly recommended where carpet wicking is a possibility post the cleaning process. Advanced carpet stain removal steps may be necessary, this is usually addressed at the time of carpet inspection. If you feel that you carpets are in a poor state or if you are simply in need of some advice, we would be more than happy to have a chat with you. Professional advice should be sought before you consider replacing your carpet. Bringing old carpets back to life is one of our specialties.